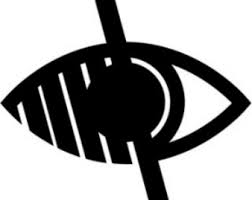 Mental Health Support
Please find below useful information to provide Mental Health and Emotional Support during the current COVID-19 situation.
Top Tips for Good Mental Health and Wellbeing
Youth Mental Health Ambassador, Dr Alex George has shared his 'top five tips' for young people's good mental health and wellbeing. This is live on the Department for Education's YouTube channel.
He has given advice to young people on how to improve their mood and look after themselves by eating well, getting plenty of sleep and natural light during the daytime.
Anna Freud: Self-Care and Coping Strategies
For further information on self-care the Anna Freud National Centre for Children and Families offers a booklet with top tips for young parents and carers.
---
Shout
Shout 85258 is a free, confidential, 24/7 text messaging support service for anyone who is struggling to cope. They launched in May 2019 and have had more than 500,000 conversations with people who are anxious, stressed, depressed, suicidal or overwhelmed and who need immediate support. As a digital service, Shout 85258 has become increasingly critical since Covid-19, being one of the few mental health support services able to operate as normal at this time.
---
ChildMind: Talking to Children
Child Mind have a variety of resources to support families.
---
Young Minds Support
Whether you want to understand more about how you're feeling, get information about a mental health condition or find out what support is available to you, Young Minds guides can help.
---
Crisis Card
Crisis Card offers contacts for a range of services supporting mental health, bereavement and suicide.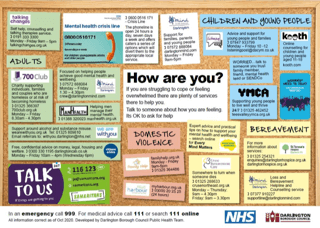 ---
Mental Health First Aid
Useful information on how to protect yourself against stress.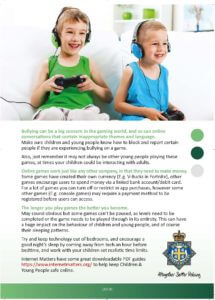 ---
Kooth
Kooth is a FREE, anonymous, confidential, safe, online Wellbeing service, offering counselling, information, and forums for children and young people.
Access 365 days a year to counsellors who are available from: 12 noon-10pm Monday- Friday, and 6pm-10pm Saturday and Sunday
Log on through mobile, laptop and tablet at www.kooth.com