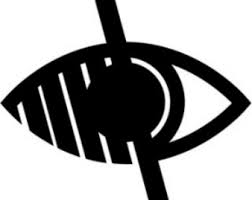 Information for Pupils
Click the links below for further information on your options after you leave Rise Carr College and post 16 qualification routes.
Please find below some useful careers links and information to help learners make informed future choices.
Tees Valley Careers
TeesValleyCareers.com has been entirely redeveloped in response to the coronavirus pandemic to create a new look and feel that is more accessible for students and their parents, offering the best advice possible to help them find a new job or training course.
The TeesValley Careers Update provides information on careers events, resources, virtual encounters with employers and much more.
Careers and Enterprise Resource Directory offers a wealth of careers information.
Tees Valley Student Careers Resource provides information on all the various career pathways that students might be interested in.
Tees Valley Careers Expo Event provided a vast wealth of information.
National Careers Week 2022
National Careers Week promoted a variety of booklets and resources that pupils might find useful.
Work It Heroes
The careers support service "Work It" have developed a series of career talks connecting young people with stories from slightly older peers who have recently made that transition into the workplace from education. Below are just a few of the videos.
Fledglink 
Fledglink gets you prepared for life after education, helps you make better decisions and then lands you the ideal job.
Young Professional Training 
Boost the 5 top life and work skills with free training. Own your future. Sign up for Young Professional Training with Youth Employment UK, they also offer a Guide to Looking for Employment. 
Virtual Employer Encounters 
Not sure what you want to do, the Virtual Employer Encounters website offers virtual employer webinars for a variety of career areas. Below are just a few examples:
Learn Live is a live chat service that is linked to employers 24/7, it offers careers advice and live broadcasts and tutorials.