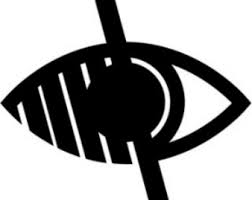 E-Safety
Internet Safety for Parents and Students
Many young people have or have access to mobile phones, tablets and computers. These mobile devices may have cameras and the ability to take photographs and videos which can be shared online in no time.
Whilst photos and videos are a great way of showing your friends what you are up to, the dangers are massive. Once you have posted a picture or video online you no longer have control whom accesses the image – it can be shared, copied and even edited!
If you send an embarrassing picture or video to a friend it could unfortunately end up anywhere. If you or someone else posts it online anyone can see it including your parents, teachers or future employers!
Remember– it's never too late to get help if you have shared something you regret. You can report photos and videos to the websites they are on or seek help from an adult that you trust.
If you do not want to speak to someone at college you can contact ChildLine.
Childline
ChildLine is a free helpline for children and young people. You can contact ChildLine about anything, there is no problem that is too big or too small. It is a private and confidential service, so whatever you disclose will not be told to anybody else. They would only need to tell someone of:
You ask them to
They believe that your life or someone else's life is in immediate danger
You are being hurt by someone in a position of trust like a teacher or police officer
You tell them that you are seriously harming another young person
Call them on 08001111. The number will not appear on your phone bill. You can also visit the ChildLine website www.childline.org.uk to chat to a counsellor online.
How to report Abuse
If someone is threatening you over a picture or video that you have shared you can report it to CEOP. CEOP helps young people who are being sexually abused or are worried that someone they have met on or off line is trying to abuse them. If you have met someone and they are putting pressure on you to have sexual relations or are making you feel uncomfortable then you should report them to CEOP.
This might be someone who is:
Making you have sex when you do not want to
Chatting about sex online
Asking you to meet up face to face when you only know them online
Asking you to do sexual things on a webcam
Asking for inappropriate or sexual pictures of you
Making you feel worried, anxious or unsafe
#AskTheAwkward
#AskTheAwkward is a resource for parents and carers of secondary-aged children.

#AskTheAwkward aims to help parents and carers have regular conversations with their children about online relationships and more.
The resource includes three short films created in a relaxed social experiment style, with real parents and their children to capture their reactions to a range of questions.
What else is included in #AskTheAwkward?
A parent and carers introduction to #AskingTheAwkward: Young people want their parents and carers to have everyday conversations with them about relationships. CEOP have produced an introduction for parents and carers on how to start having those awkward conversations with confidence.

A set of nine help sheets: CEOP's help sheets give essential information on nine key topics, to help parents and carers understand more about the themes raised in the films. They also provide links to further information and conversation starters on each topic.
National Online Safety Website
The National Online Safety website can be accessed as a free subscription for parents.
If parents create a free account they will still have access to a number of useful resources that parents can access including:
NOS courses for parents
A4 guides to explain and support parents. There are a massive number of guides which are all well presented and would allow parents to talk through the guides with children. There is a large range of content including information around setting up devices, web browsing, gaming, social media and remote learning, see below.
For younger children the parents section also contains a storybook called Oscar's Adventures in the Online World which can be downloaded and shared with children.
If parents prefer all of the content can be accessed through an app on a mobile phone which is available on the Apple App Store or Google Play.
NSPCC
The NSPCC has their own learning site, this site is updated regularly however is a more formal site than Net Aware. It is more for parents to look than parents sharing with their children. It does contain the following sections:
• Introduction to online safety
• Communicating with children online
• Supporting parents and carers
• Supporting children and young people
Childnet
Childnet has developed guidance for parents and carers to begin a conversation about online safety. The website contains sections for young people (primary and secondary) as well parents and teachers.
Parentinfo
Parent Info is a collaboration between Parent Zone and NCA-CEOP, providing support and guidance for parents and carers related to the digital world from leading experts and organisations.
The site contains a range of articles that may support parents during lockdown which includes topics around online safety but also more general guidance around parenting during this lockdown period.
The UK Safer Internet Centre
UK Safer Internet Centre provides tips and advice for parents and carers to keep children safe online – you can also report any harmful content found online through the UK Safer Internet Centre.
Thinkuknow
Thinkuknow is the education programme from NCA-CEOP, a UK organisation which protects children both online and offline. The site includes six Thinkuknow websites for advice about staying safe when you're on a phone, tablet or computer. This is an extensive website with lots of information however the site does not contain a lot of specific content around lockdown.
The parents' part of the website contains content for parents to read if they are concerned about their child's online activities. It also contains a range of videos that parents can watch and discuss with their children along with activity packs that parents and children can work through together.
Durham Constabulary
Durham Constabulary have shared a number of new e-safety resources with us below.
ACT Early Campaign
The ACT Early campaign is aimed as parents, carers, family and friends in raising awareness and vigilance about the signs of radicalisation and seeking advice whenever concerns are raised.
Two animated 2-minute explainer films about Prevent are now available on the ACT Early website which provide an introduction to Prevent and the work of Prevent Officers.
Important Links
Child Exploitation and Online Protection Command (CEOP)